3. How to Login to WordPress
At this stage, the website is online, and you need to log in to add content. To access the admin area, you need to type into your browser the site name and add /wp-admin to the end. You will be redirected to the login page (for example, wordpresssite.com/wp-login.php) where you will need to fill in the username and password. To save time, you can bookmark this page. The login form has a Remember Me option, and if you check it, you can stay logged in for longer.
Another option to quickly access the login page is to add a meta widget to the home page. Go to Appearance > Widgets, select the Meta widget, and drag it to the area where you want to display it (let's say on the footer). Once you save this option, check the homepage, go to the footer, and click on the widget to redirect to the login page.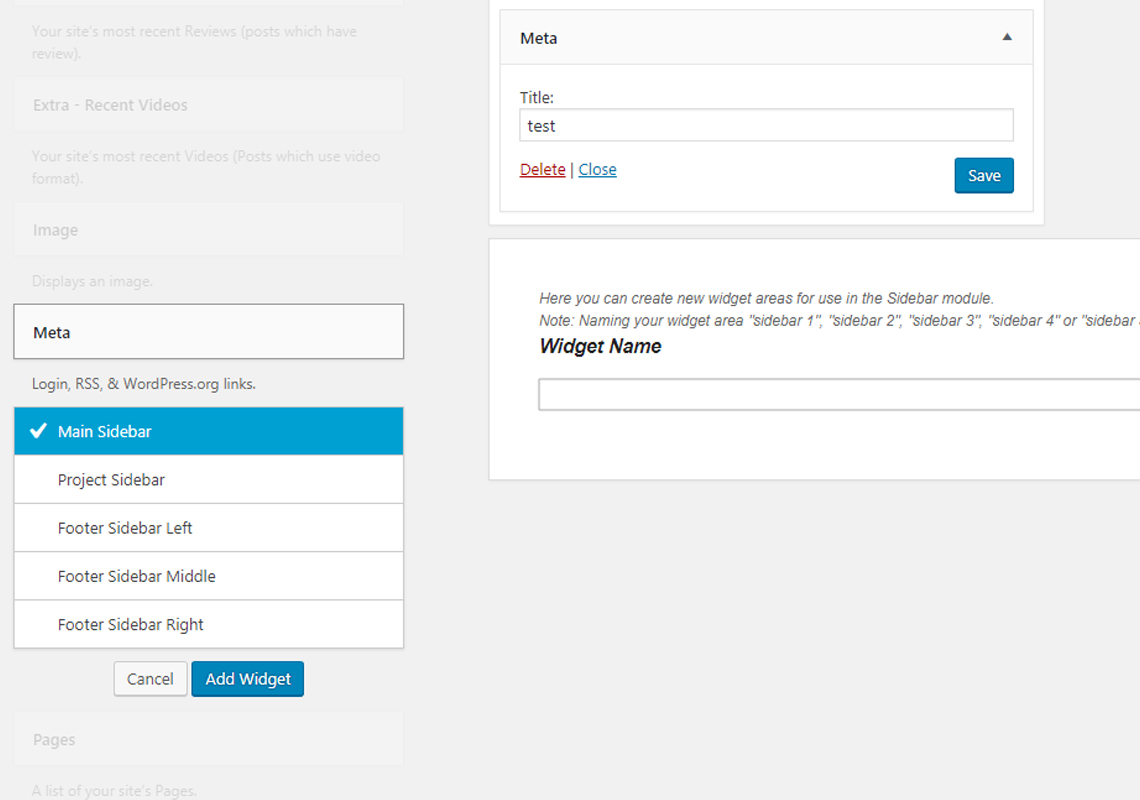 4. How to Use WordPress
WordPress' mighty power is in contrast to its user-friendly interface. The dashboard is simple and intuitive. Creating posts and pages is the basis of any WordPress website.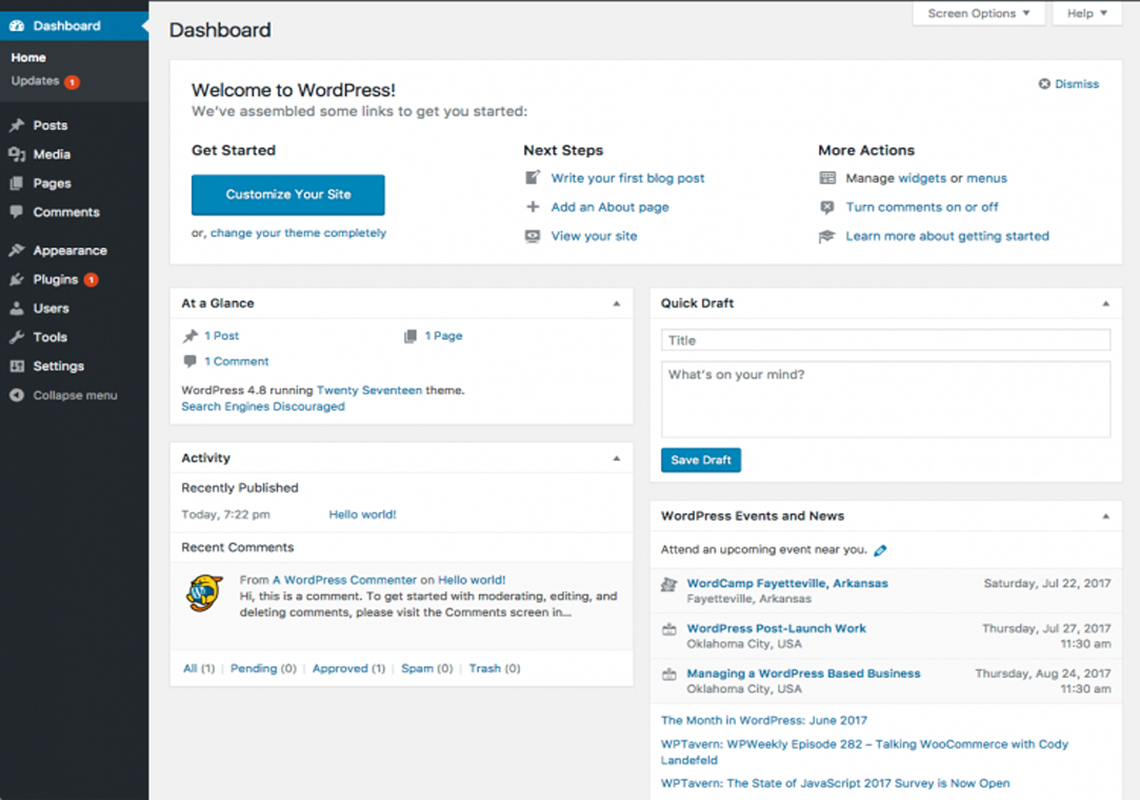 Posts are entries listed in reverse chronological order. Practically speaking, a post is to your blog as a brick is to a wall. Posts can be tagged and categorised, and you can find them in Categories, Archives, or different widgets. A post can be created and edited from the dashboard.
A page is a piece of static content that, unlike a post, isn't listed by date and can't be tagged or categorised. About Me and Contact are two popular pages known by everyone. The same as posts, pages are created and edited from the dashboard.
Across time, the number of posts will grow, and grouping them based on various criteria will become a necessity.
Here categories and tags come onto the scene. A category is a collection of posts with a standard feature. For instance, a blog related to WordPress will contain a lot of posts about themes and plugins. It's a good practice to create a category called 'Themes' and a category called 'Plugins.' You may eventually add them to the primary menu.
Obviously, 'Themes' will contain posts related to themes, and 'Plugins' will contain posts related to plugins.
Appearance is a section on the WordPress dashboard that lets you chose the theme and customise your website. Appearance >Themes and Appearance >Customise are the places where you select the theme and customise it.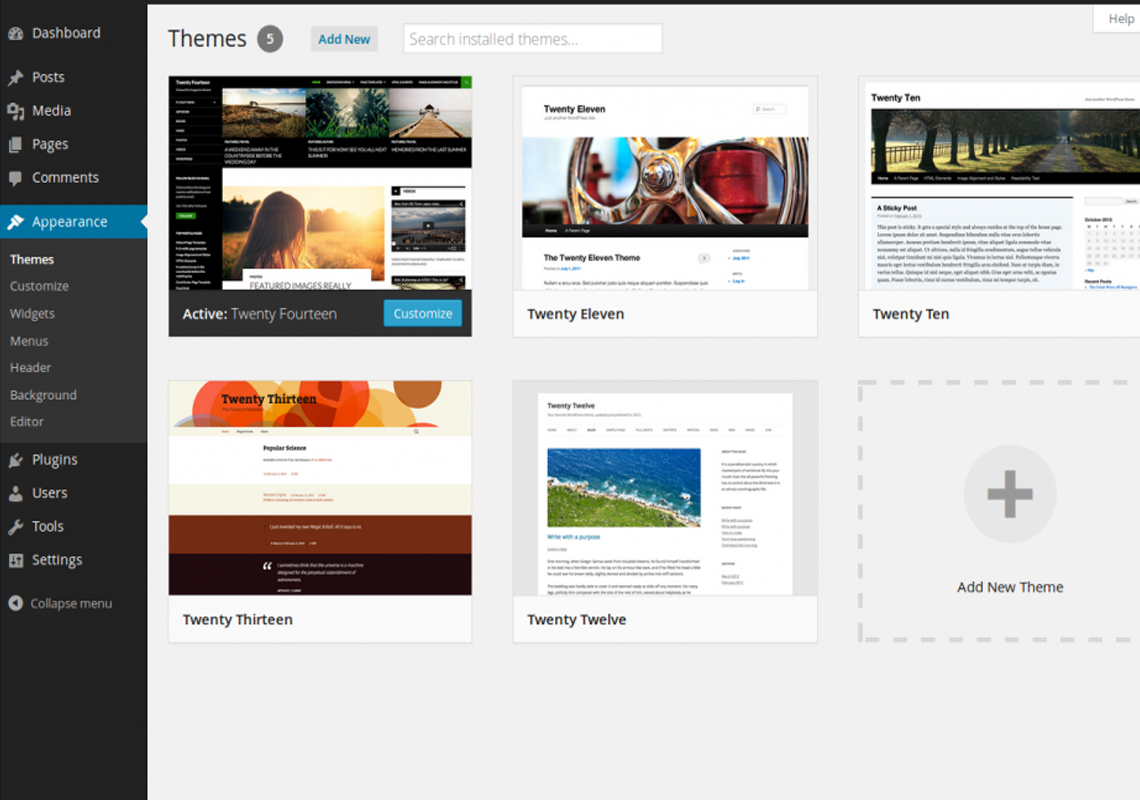 Widgets is a sub-section where widgets are housed, and you can insert them in widget-ready areas. A widget is an item adding content and features to specific areas (especially sidebars). For instance, Meta is a widget that redirects you to your login page.
Menus and Background are two sub-sections with self-describing names.
The secret of WordPress' multiple purposes consists of the efficient use of themes and plugins. A theme determines the website's layout. The theme is what your website visitors see. Practically, a theme makes or breaks your site.
A plugin adds extended functionality to a website. Some plugins help you handle the images, some give you a framework to sell and some install social media buttons. It's hard to imagine that there is a working WordPress website without any plugins installed.
Exclusive 7 Day Course
Defend your site from hackers, improve your website speed, get free uptime monitoring and learn tactics used by WordPress experts
Thank you for subscribing.
Something went wrong.