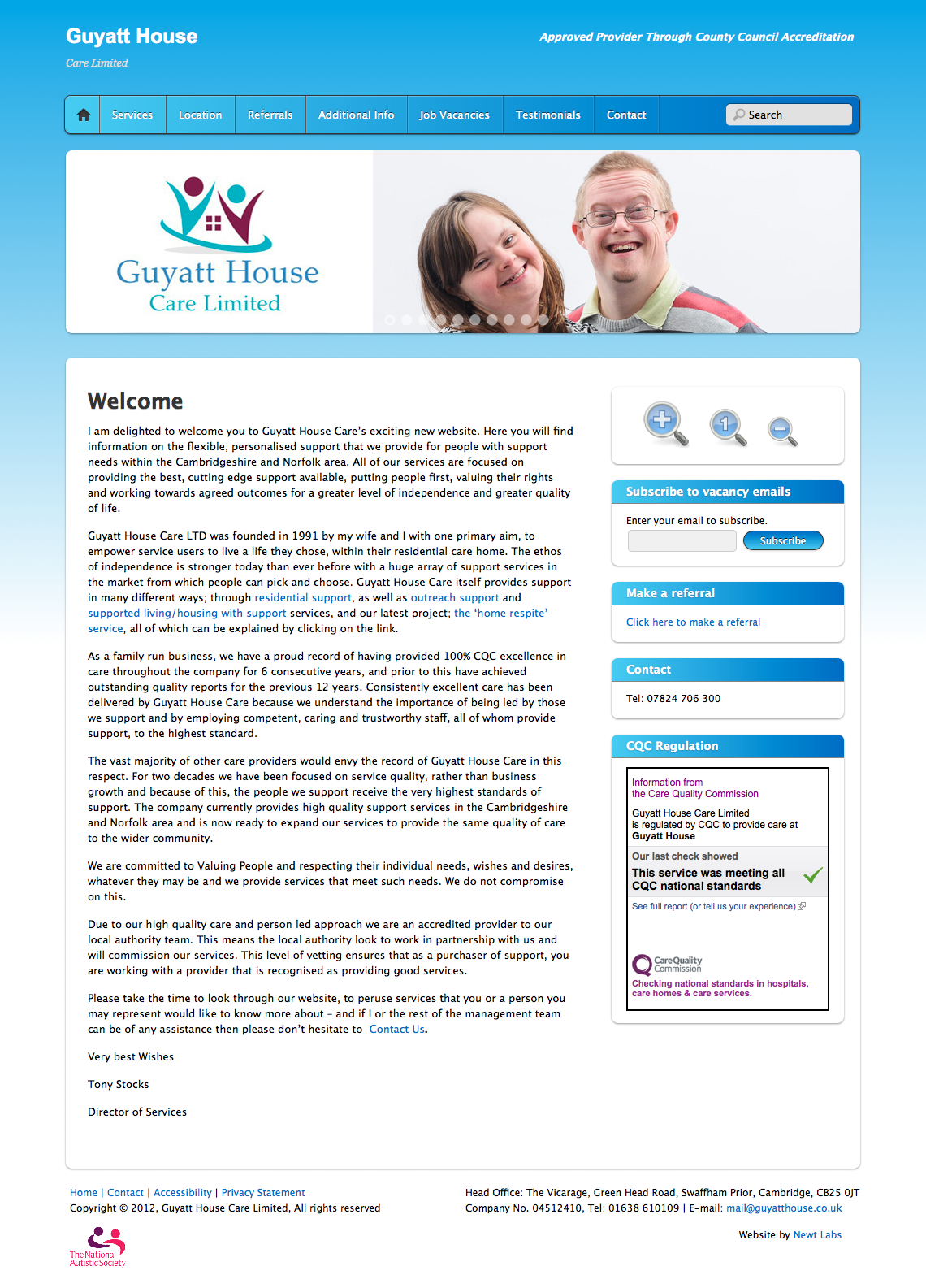 Cambridge Social Care Provider Guyatt House wanted a website redesign of their "cheap, uninformative and depressing website".
The client wanted their site to provide information for people to know who they are what they do and how they do it, where they are geographically based and with the impression that they are bigger than they are which will result in consumer awareness.
The website redesign is built into a content managed system so the client can update it and it is a responsive design meaning it will display differently to suit different screen sizes such as tablet and mobile. It has various informative pages and includes functionality such as newsletter sign up, contact form and site wide search bar and it also has a text enlarger for people with poor eyesight.