5. How to Download a WordPress Theme
Choosing the best theme is time-consuming because they steadily grow in terms of quality and quantity.
It's hard to make a decision when you have so many cool options. You shouldn't worry that there is no theme for your project; the biggest issue is finding it.
The prices vary — some theme providers offer their work on a subscription basis while others sell them separately. Either way, there are good themes for any budget. If you don't want to invest in purchasing a theme, you can opt for a free theme from the WordPress repository. Some developers offer free themes to incentivise users.
Altogether, marketplaces are the best solution to buy a reliable and feature-rich theme. The themes fall into various categories, and each market has a filtering system. For instance, if you want to purchase a theme for a personal blog, you can either search for terms like 'blog' or 'personal blog' or use the filtering system to select the themes from the blog category only. Here are the most frequented marketplaces for buying premium themes:
It's impossible to check out every WordPress theme, but it's important to bear in mind these tips when buying a WordPress theme.
Put Yourself in the Shoes of the Website Visitor
If you care about your site's traffic, chose the theme as if you are a visitor. Personal taste is less important than the preferences of the visitors.
Relevance
Use a theme created for e-commerce activities to launch an online store. Chose a theme for portfolios if you want to showcase your best work. Don't buy a theme just because you fell in love with it. The theme should match the website.
Support Offered by Developers
Most likely, you will need support, but don't be upset — even proficient users get stuck sometimes. Check if and how long the developers offer support for the theme you want to purchase. If they respond now and then to users in need, it's clear that you won't be an exception.
SEO and Loading Speed
Most marketplaces have strict requirements regarding the code quality and the technology used. The developers are welcome to create search engine–friendly themes that load fast. Purchase a theme validated by a W3C validator and test for speed loading and search engine–friendliness.
Reviews and Rating
There is an extremely small chance that you will be the first one buying a certain WordPress theme for sale on any marketplace, so check the theme's rating and what past buyers have said about the theme.
6. How to Download WordPress Themes for Free
They're not only a consolation for people with no budget; you can find some excellent themes for free.
The WordPress theme directory is the most famous place for free themes. The filtering system is pretty discreet but efficient. It allows you to filter themes by layout, features, and subject. The directory consists of thousands of themes; users have many options for any kind of project.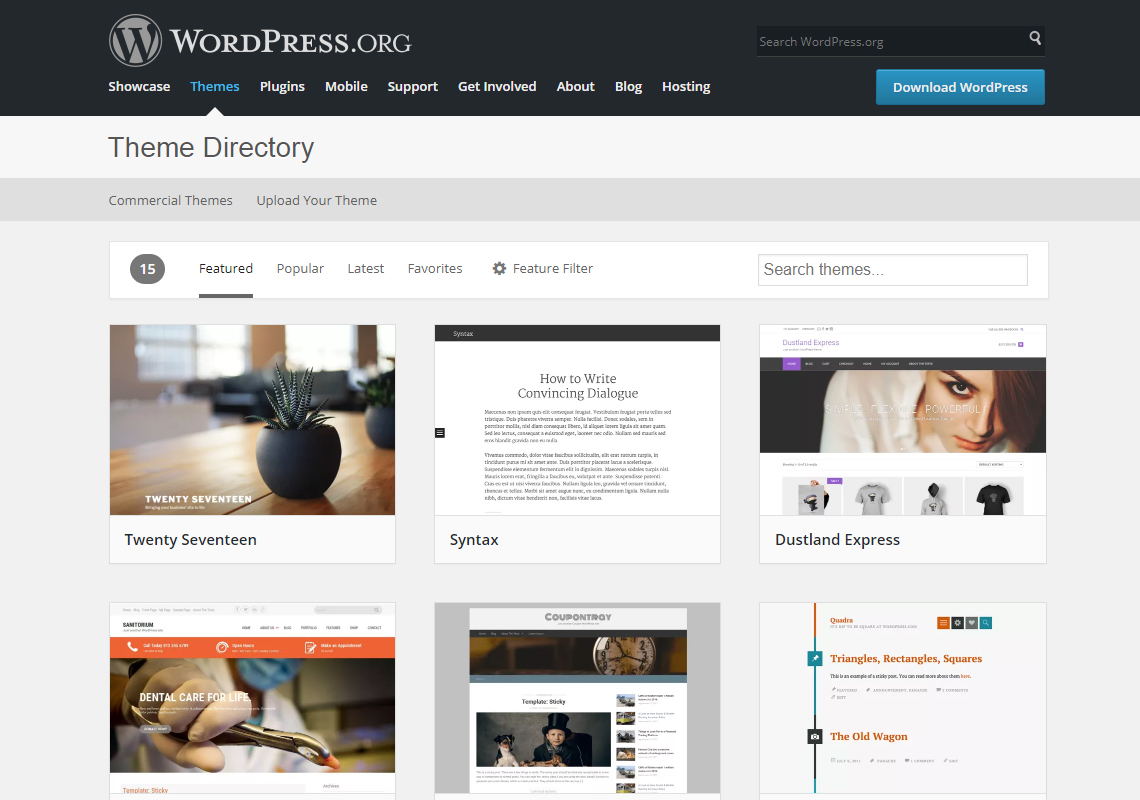 Don't worry about quality because the themes are reviewed before being made available for download.
Design agencies need to promote themselves, and a theme in the WordPress directory is a good reference for them. They can't upload poor themes because they need good ratings and positive reviews. Would you brag about a poorly rated theme to impress clients? Neither would they.
Other agencies and developers upload a lite version of the themes created to the WordPress directory. The lite version works as a teaser. You can buy the premium version if you want extended functionality.
There are strong reasons to have your theme featured in the WordPress directory, and the users are happy with such a generous offering. It's a win-win situation. However, some theme creators chose to offer free themes directly from their websites. It's an alternative to the WordPress directory, but you don't have the certitude that the themes are professionally tested for errors.
7. How to Install a WordPress Theme
There are two methods of installing a WordPress theme: via the WordPress dashboard or via an FTP client.
Unlike the first solution, the last implies more steps, and it might cause trouble for beginners.
To install a theme, head to Appearance >Themes and click on Add new. Now, in the dashboard, you have an interface similar to the WordPress directory. Select the theme you like, preview it, and install your favourite one. Finally, click on Activate and start customising it to fit your needs.
If you purchase a theme outside of WordPress, go to Appearance >Themes. Click on Add new and hit the Upload theme button.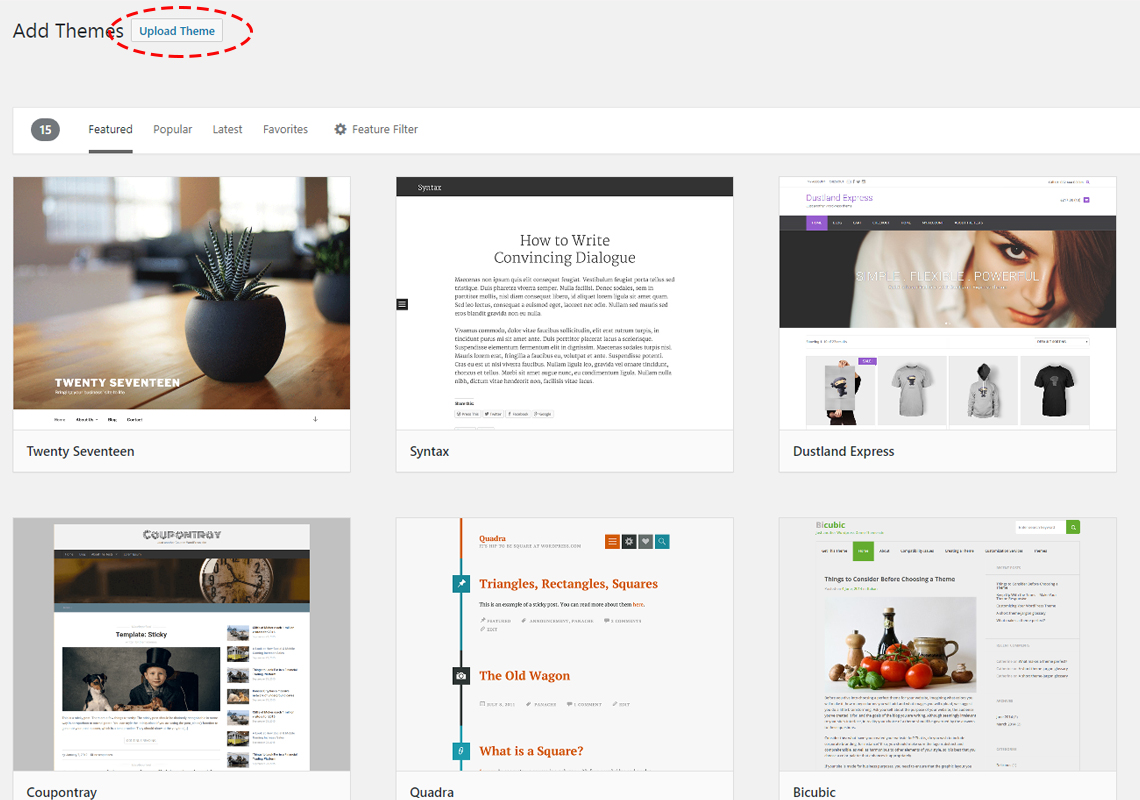 As you can see, installing a theme isn't a big deal, and it doesn't take long. Customising the theme is also simple, but it takes considerably more time to do a good job. Go to Appearance >Customise, and depending on your active theme, you will have various setting to personalise.
Usual sections to customise are General Settings, Footer, Header & Navigation, Menus, Widgets, and Site Identity. Treat each aspect carefully, and try your best to design a visually appealing layout.
Exclusive 7 Day Course
Defend your site from hackers, improve your website speed, get free uptime monitoring and learn tactics used by WordPress experts
Thank you for subscribing.
Something went wrong.