8. How to Use WordPress Themes
WordPress themes fall into two categories: niche and multipurpose. The first is for themes with a clear, narrow purpose. There are themes for weddings or for portfolios that can't be used for other purposes.
Usually, these don't have many features and are straightforward to customise. If you have a clear strategy for your website, then a niche theme is all you need.
Multipurpose themes are bundled with many features (many of them even including a page builder) and are suitable for many purposes. It might take you some time to stylise the theme to suit your needs, but the majority of multipurpose themes are intuitive to customise. You need only patience, not in-depth knowledge.
Each website has a unique purpose, but across time, webmasters have grouped them into main categories. In this way, people, especially beginners, can make a practical strategy for their websites. Here are some strategic tips for the most common purposes of a WordPress website.
Blogs and Magazine News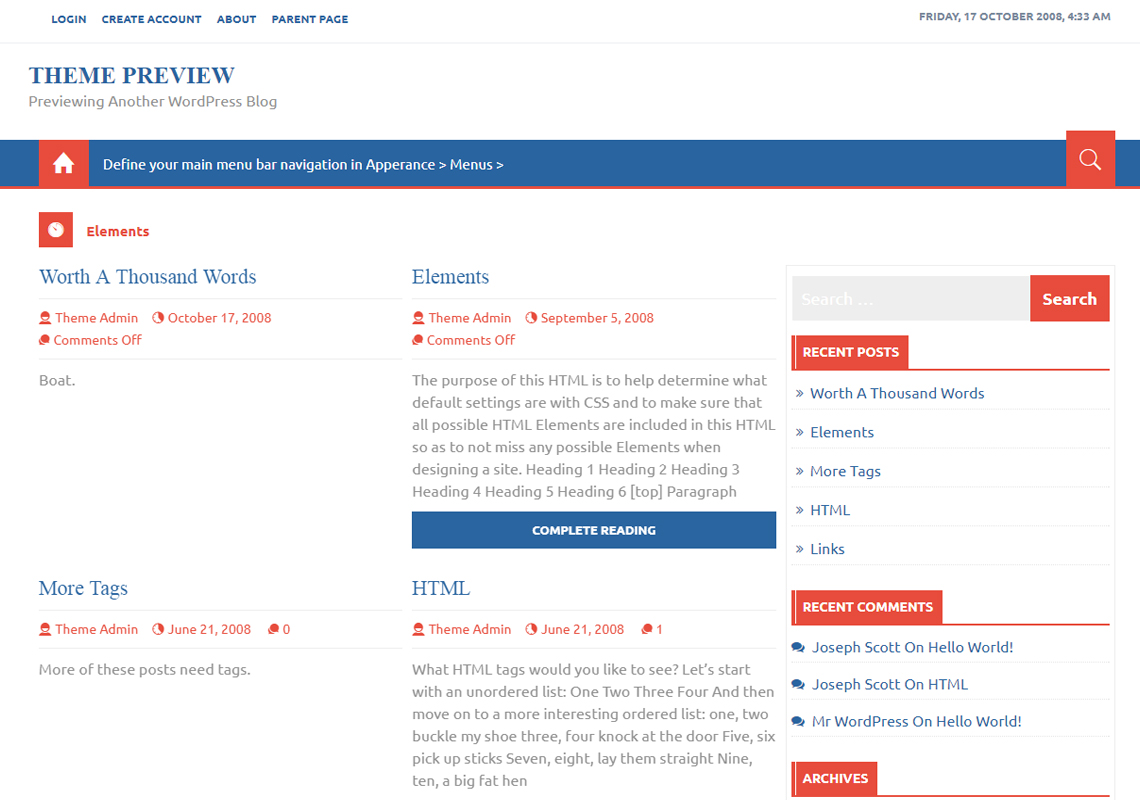 If you want to test the waters and launch a personal blog, it's better to choose a simple theme developed for this niche. Minimalism is always an appreciated design approach. On top of that, it is simple to customise, it loads fast, and it's mobile-friendly.
If you have ambitious goals, a multipurpose theme is your solution. Usually, blogs and magazine news site are content-heavy websites that depend on the traffic generated. Look for a theme that is SEO-friendly and loading speed optimised.
Multiple possibilities for displaying the posts, efficient image sliders, and a mobile-friendly layout are capital options for this kind of project.
Online Stores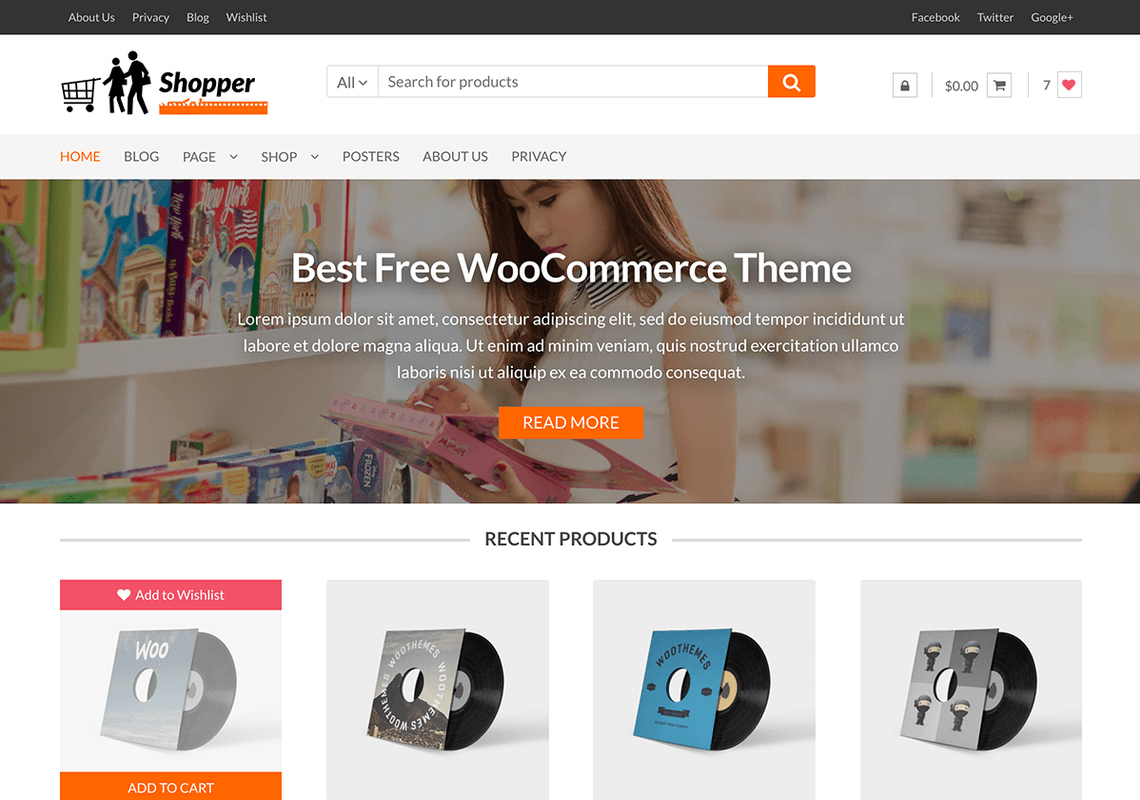 First, your online store should be in line with the industry's particularities. A theme for a luxury shop should be modern, elegant, and refined. A store selling products for kids should be fun and joyful. A website's layout should match its target demographic.
Second, large online stores require complex menus and filtering systems. A rule of good e-commerce says that the buyer should click a maximum of three times to reach the desired product.
Third, look for themes that come with many options. Most likely, you will run A/B tests to improve conversion rates.
Finally, the theme should be compatible with the WooCommerce plugin (it helps you transform a WordPress site into an online store).
Portfolios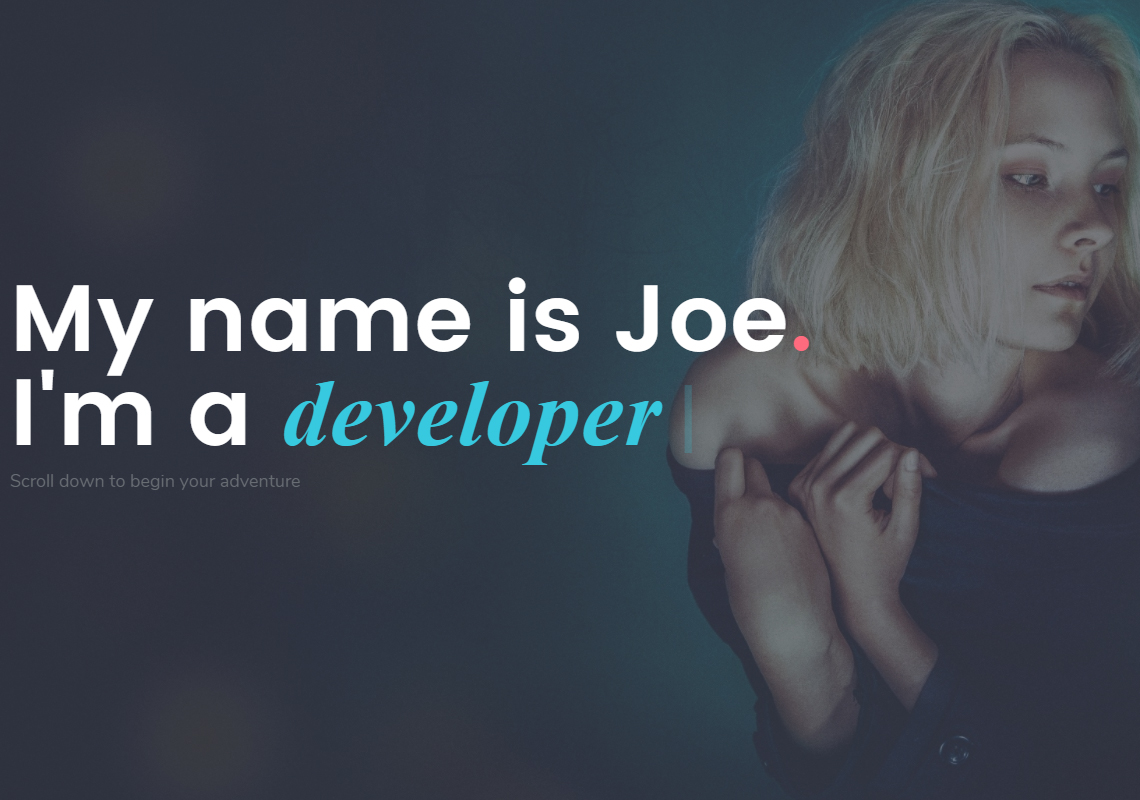 A portfolio is a website where previous works are exhibited to convince viewers to become future clients.
It's role is to attract people to spend time on the site and check out the work displayed. An original layout, creative colour combination, or excellent font pairing are some solutions to captivate the viewers.
A good image gallery and an efficient filtering system are key components of a portfolio. Chose a theme that is compatible with many image slider plugins and that has a reliable and efficient filtering system.
User-friendliness is a must-have feature for a good portfolio. The user shouldn't have problems finding the desired work.
Business Websites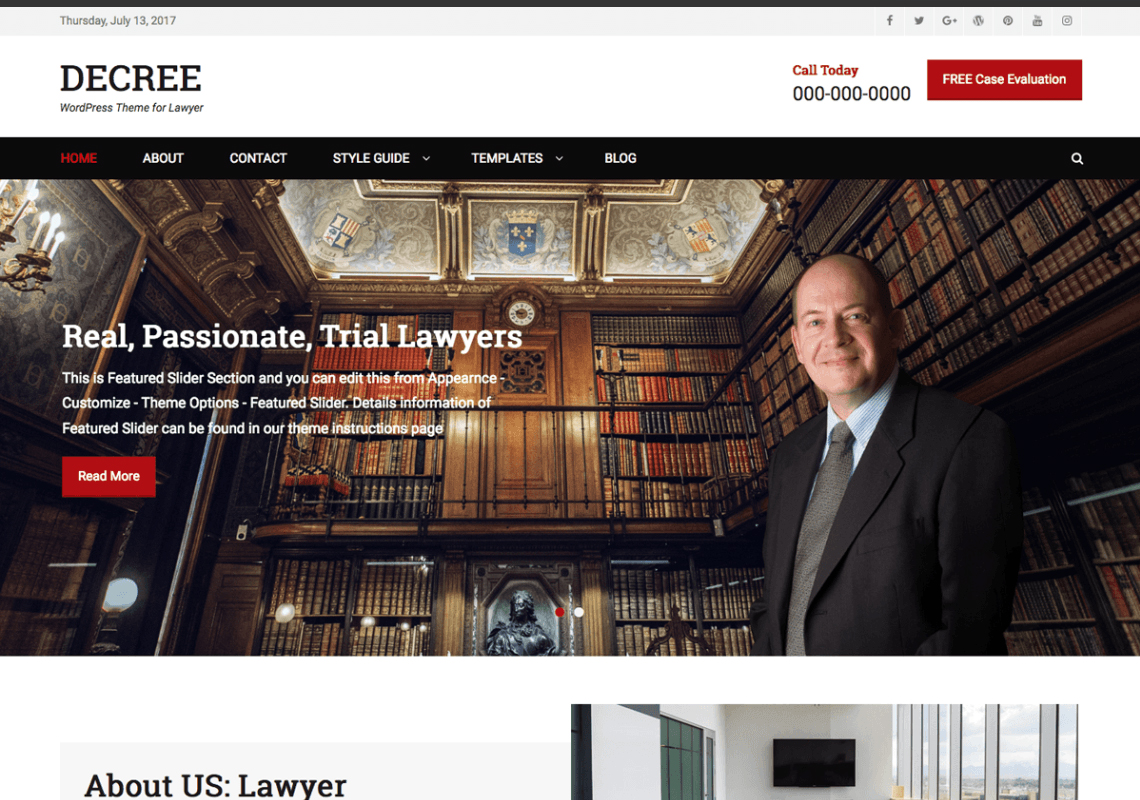 No matter the field, a business website needs a modern theme that expresses trust and reliability.
Content marketing is capital for any business, therefore, a blog is a stringent feature for these themes.
A business website is responsible for the company's first impression. A slow loading site is going to frustrate and annoy visitors, making them want to leave and to not return.
Double check that the theme is actually optimised for speed before purchasing.
9. How to Create a WordPress Child Theme
Practising is the best learning method; you will learn how to extend WordPress themes and plugins only by writing code. A feature-rich text editor or a great tutorial can't replace your own work.
After you launch your WordPress website, you will want to make some tweaks to improve it. The theme customiser will be able to do some of these changes, but some of the adjustments will require coding skills.
Across time, your CSS and HTML skills will grow, and you will be able to extend themes and plugins.
No matter how skilled you are, making changes directly on your website is a big no-no! Even the WordPress Codex recommends avoiding making changes to an existing theme. Luckily, there is a straightforward and efficient alternative: create a child theme.
This is a theme that inherits the functionality of another theme, called the parent.
There are a couple of reasons in favour of using child themes:
The edited work remains untouched regardless if the parent theme is updated. If you edit a parent theme, your work will be lost when an update is rolled out.
A child theme is the best environment to learn WordPress.
You can improve the design without affecting the website's uptime.
Here are the steps to create a child theme from the one in use on your website (the parent theme):
In the folder in which you installed WordPress, check for /wp-content/themes/. Create a new folder (a good practice is to name it theme name_child). In my case, I name it twentyfourteen_child.
Create a stylesheet file named style.css and fill it with this code:
/*
Theme Name: Child Theme Project
Theme URI: http://yourwebsite.com/
Description: Child Theme Project – my first awesome child theme
Author: Your name
Author URI: Your portfolio
Template: twentyfourteen
Version: 1.0.0
*/
@import url(".../twentyfourteen/style.css");
While most items are self-explicatory, template and import need special attention. The template must contain the name of the parent theme, and import is the location of its style.css file. Specify the identity of the theme parent and your child theme inherits the style of it.
Go to your dashboard and then to Appearance > Themes, and your child theme should be available for use. From now on, you can edit it by adding new styles below the @import line. In this way, your editing work will overwrite the parent theme's styling.
HINT: Making a child theme isn't too complicated, but it's not a common task for a beginner. You will most likely have problems with your first child theme. However, with patience and a desire to learn, you will manage to create a child theme and edit it as you want.
Exclusive 7 Day Course
Defend your site from hackers, improve your website speed, get free uptime monitoring and learn tactics used by WordPress experts
Thank you for subscribing.
Something went wrong.